Drift's origins
 

 

"Each gorgeous interiors piece, every rare and beautiful craft or objet, and all of our glorious jewellery is sourced fairly and in person from their makers.

Which means that, at Drift, opulent, ethical, rare and affordable are not contradictions."
John & Katia, formerly an accountant and an aeronautical engineer, have always travelled with their work.  However, as they explored, they found themselves amazed and disappointed by the contrast between the increasingly uniform and disposable offerings of the high street, and the timeless and cherished treasures that may still be found in every corner of the world.
Exquisite crafts dating back centuries and more; skills and arts that were developed to titillate Tsars and Maharajas;  still practised but almost invisible amongst the "mass-produced", branded and faux-ethical.
In 2005, starting with places where they had worked, or visited, but this time straying further off the beaten track to find the makers themselves, they researched, selected, and brought back the beautiful, rare and fascinating to their base on the lovely Isle of Wight.
So Drift was launched!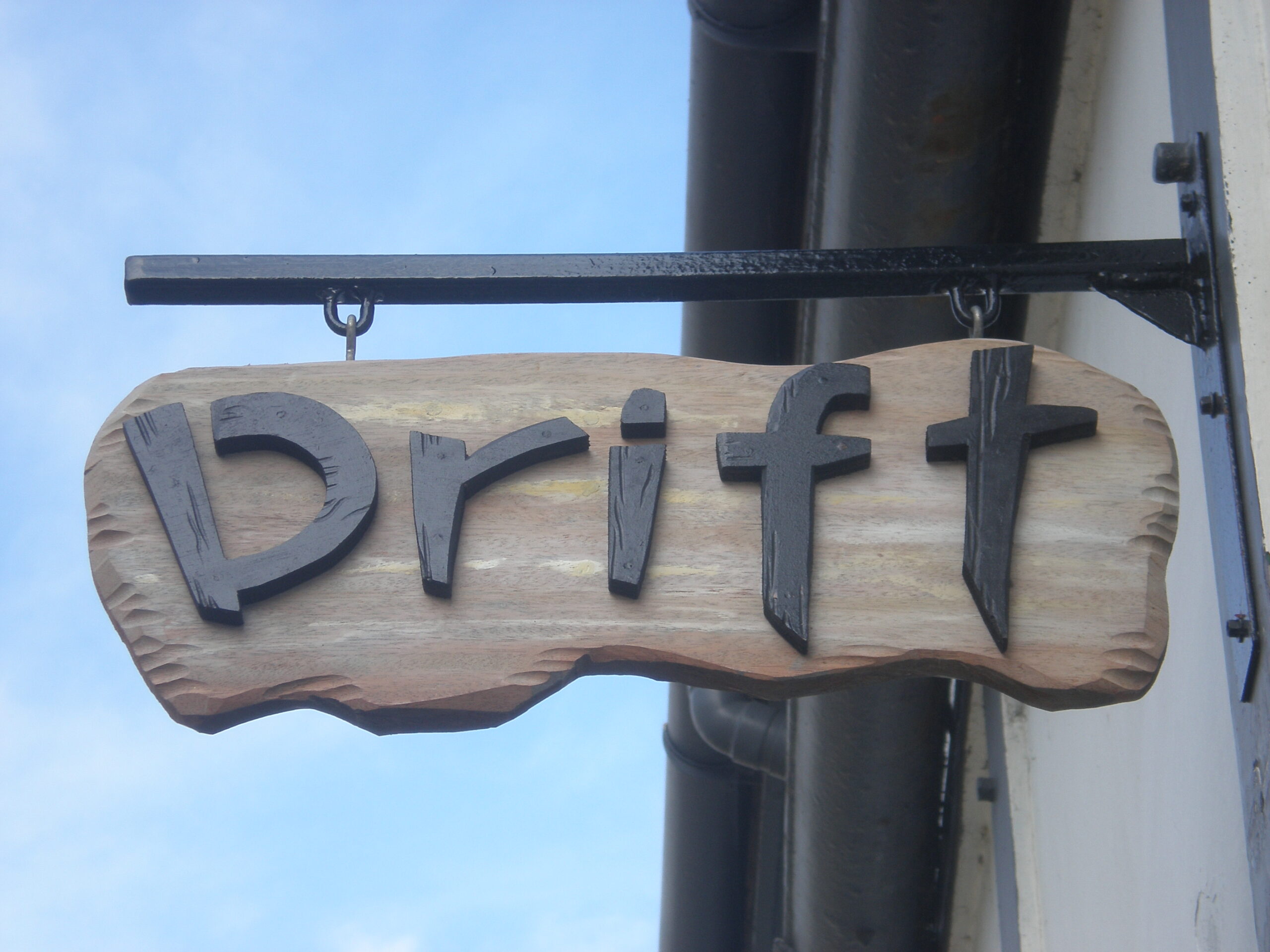 Nowadays
Drift opened its doors in Yarmouth on 1st April 2006. They have since opened another shop, showcasing their jewellery designs and accessories, in Cowes.
Both stay open until Christmas and then are moth-balled whilst John & Katia head off to search out new sources, re-visit old ones and select the treasures they will bring back to the island.
So far their expeditions have brought back such items as copperwork from Tripoli, hand-woven Lao silks, Phoenician glasswork from Hebron, exquisite shawls from the Ural mountains, marquetry from Tehran, Roman glass and coins from the Lebanese/Syrian border and 20 million-year-old fossilised tree logs from Java.
They also source the gemstones and pearls around which Katia designs her in-demand jewellery pieces.
John makes the necessary shipping arrangements via various, and often exotic methods and routes. However, many delicate pieces and valuable gemstones are hand-carried on their return; you may well see them in the red channel at Heathrow.
By tradition, they re-open the shops on April Fool's Day each year.
Ethics
John & Katia's intention is to display the wonderful individuality and skills that exist around the world and to demonstrate that quality surpasses brand.
To verify the provenance of each item, its production and the materials used, they source directly, and in person, from the artist, craftysperson or family enterprise who created it.
They strive to find the extraordinary.
Drop them an email or, far better, make an excuse to visit their shops and the provenance and quality of the items is clear and supported by photos, detailed background and some quite extraordinary stories.