Baroque Pearl Pendant
£ 740 (+£78 for collar shown)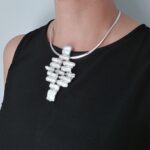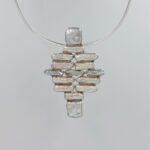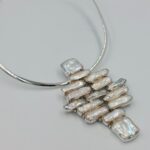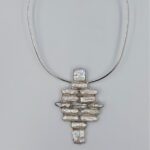 A large and quite spectacular pendant created from a selection of the finest baroque freshwater pearls (especially the very rare upper & lower examples) set into sterling silver with Drift's London hallmark.
Pendant is 10cm in length
Shown, here, worn perfectly on a hallmarked silver torc; one of our signature items for more than 12 years.
Unlike other round or v-shaped collars, ours sits and fits well and displays pendants at their best: – no turning; slightly higher than a chain (so no neckline problems) and without a clasp so that pendants can be swapped over to suit outfit, mood or style.
All statement pendants should be worn thus!