Block Print Throw/Tablecloth
£380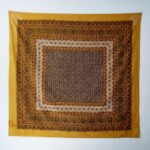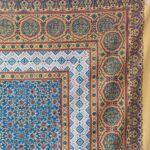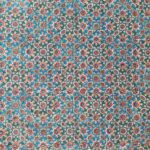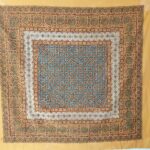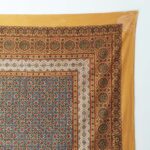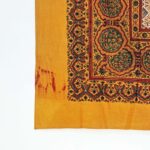 Large cotton throw made by the Khatri family near Bhuj, Kutch,
During our 2010 visit to Gujarat, India, we were searching for special textiles and Kutch, near the border with Pakistan,and neighbouring vast salt-marsh deserts, is the source of some of the best textiles in India.
When there, we tracked down the Khatri family, making dyes, creating designs and block-printing superb textiles on the edge of the Little Rann desert,  The current, ninth,generation is headed by Mohammed Khatri who proudly informed us that some of the family's pieces were in the Victoria & Albert Museum in London.
We checked,… they are !
And we brought back several gorgeous examples.
This large, intricate piece is 160cm x 155cm and is single-side printed.
(NB there is a small but visible red "error" near one corner – because, only Allah is perfect)