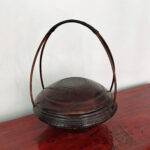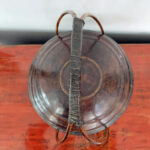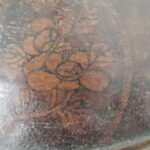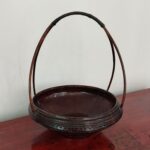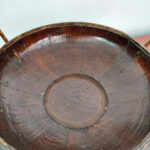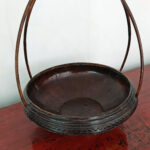 Mid C20th Rice/Food Basket
In 2018 we visited Guangxi Province, China, famous for it's bucolic scenery of karst peaks and rivers and, particularly known for its long tradition of fruit growing.
Perhaps not surprising, then, that when we explored a small antiques market (actually, more a trading point for dealers, galleries and shopkeepers) behind the flower market on the outskirts of Guilin City, we found many artefacts relating to this history.
We loved the construction, shape and patina of this simple wooden basket.
[Note; Chinese antiques continue to head into the stratosphere!)