Iranian Chess & Backgammon
£1150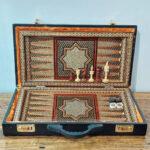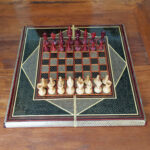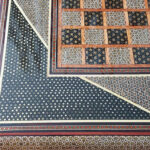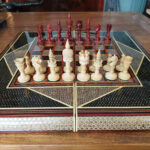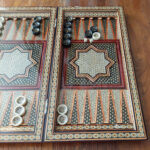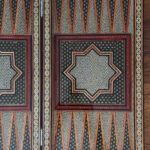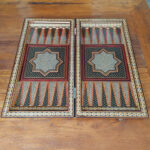 Khatam folding chess and backgammon board,  Esfehan, Iran
During Drift's trip across Iran in 2017, it was impossible to courier or ship freight out due to sanctions so we hand-carried a few superlative chess boards out after sourcing them, from two khatam artisans in Teheran and Esfahan.
Each has a bespoke protective carry case (thank goodness!) and is approx 50cms square.
We also sourced the Khatam backgammon stones in Iran – resin covered wood.
The chess pieces were carved for us in India and this set is a Victorian pre-Staunton design hand-carved from rose- and box-woods.