Large Olivewood Nativity
£ 1800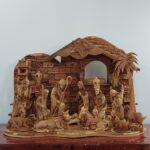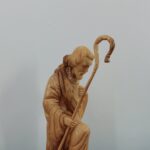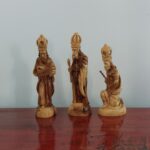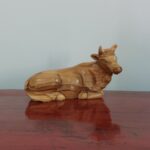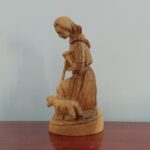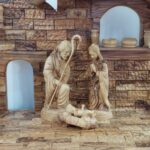 A superlative large nativity from the olivewood carvers in the villages around Bethlehem.
14 individual, meticulously detailed carvings of those present at the Birth including the sheep and cows in the manger.  The base of the stable setting folds for easy transport as it is a substantial piece.
The star conceals and operates an integral music box which plays "Silent Night"
Quite possibly the finest nativity carving (the faces are beautiful) with a provenance to match.
Certainly the finest that we brought back from our last visit to the Holy Land.
65cms x 45cms x 40cms  (w, h, d)
The finest nativity - for every Christmas