Nativity – Carved Olivewood
£ 380 (others available)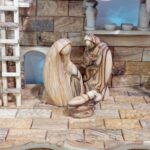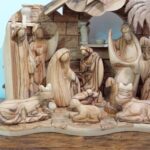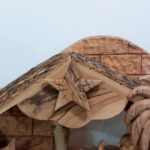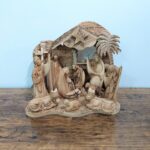 An exquisite and tasteful Nativity,  sourced personally by Drift from the skilled wood-carvers in the small villages around Bethlehem.
The 13 beautiful carvings use olivewood ,from the orchards surrounding the town.
This example has been carved without facial features (as preferred by some) and is completed by a clockwork music-box feature operated with the star.
A real Christmas treasure for all time.
30cms tall x 40cms wide x 27cms deep.