Rhodochrosite & Britannia Silver Set
£1160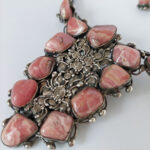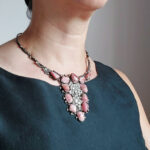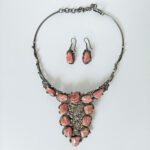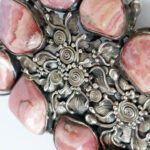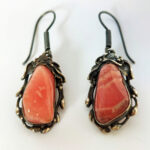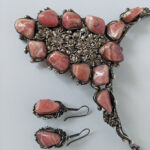 South American rhodochrosite nuggets set into sculpted silver.
The necklace is segmented to sit perfectly and is adjustable for fit and personal preference.
The design is Katia's; the execution is by Anne, a Thai silversmith and designer that we have know for >15 years.
All metal in the necklace and earrings is hallmarked Britannia silver (958 fineness) but is, in fact, even purer than this as made from Burmese tribal silver; usually 97-99% pure.
Such high-purity silver requires a careful design choice as it has a particular sheen and naturally oxidises to a beautiful patina.