Tree of Life silk embroidery
£ 440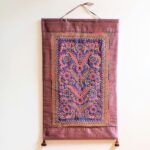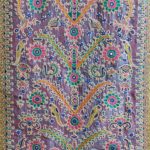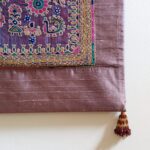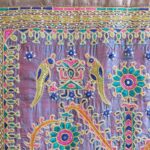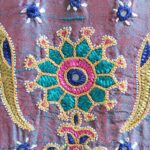 Superb silk on silk "Pakko" style embroidery,  further embellished with tiny mirrors and tassels.
This style of embroidery is practised by the Sodha, Rajput and Meghwal communities of Kutch in Gujarat, north-west India.
Vibrant colours are used to create bold, stylised motifs of birds, insects and flowers in "Pakko" embroidery.
Kutch was ever the source of the textiles that dressed the Raj, and the various techniques are still practised today.
This wall hanging is 50cm wide by 80cm long and comes complete with stretcher bars and hanging line.