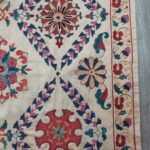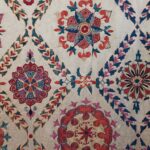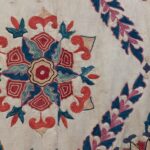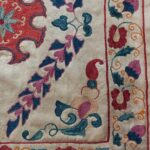 Description
This glorious suzani is a 3-panel example from Bukhara.
Silk embroidery on a hand-woven silk background with a green cotton backing.
190cms x 146cms
What is a suzani?
Across Central Asia, suzanis are created by a woman and her community to celebrate her marriage.
It plays an important part in the wedding ceremony and the marital bed.
Bedspread or wall hanging.
Beautiful either way